You and your vehicle go everywhere—and we mean everywhere. Rain or shine, it's just you and your truck from sandy valleys to mountain tops.
Some people just use their car to go to the grocery store or do other mundane, snooze-fest errands. Not you, though. You do what you want, and your car is right there with you. 
There's no stopping the two of you. On paths where other drivers would hesitate, shake, and quiver, you steer into the mud and say, "Bring it on, Mother Nature." 
You take care of your ride because you need it to take care of you. Sure, it may get a little dirty, but that's all part of the fun. When it comes to tires, though, both you and your vehicle want the very best. 
Here are our five favorite mud tires for the driver who says, "Roads? Where we're going, we don't need roads."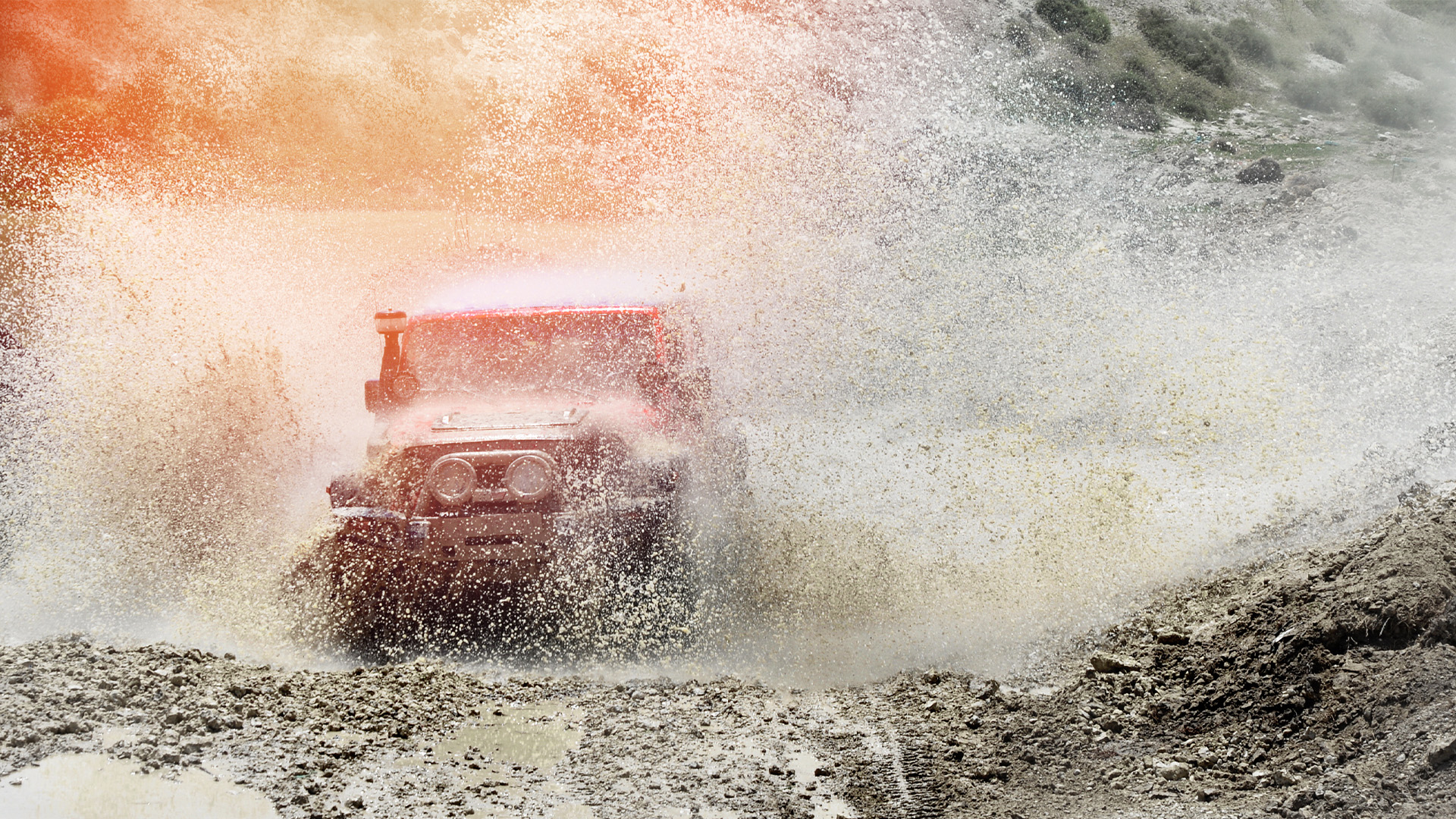 BF Goodrich M/T TA KM3
We're starting our list off strong with a dependable monster that excels in most terrain types and looks good while doing it. 
The BF Goodrich M/T TA KM3 doesn't just have a mouthful of a name; it also has a top-of-the-line tread design that takes BF Goodrich's KM2 mud models to the next level. 
With its robust tread design and"mudphobic" bars, these tires chew up and spit out any terrain you can think of—literally. These bars are designed to whip out any mud that gets stuck to the tires, so you don't end up with a wholly washed tire while you're out exploring. 
Not only are the mudphobic bars impressive, but BF Goodrich also boasts better stats for their KM3s: five percent better traction in mud, eight percent better traction on dry rocks, and a 27 percent increase in sidewall strength.
These tires can take a decent amount of airing down and still push through any trail. 
Not to mention, these tires are relatively quiet on the pavement, so you don't have to listen to other, lesser tires' mud tire roar on your way home. 
Cooper Discoverer STT Pro
Next, we're stepping it up for extreme off-roaders with the Cooper Discoverer STT Pro. 
Cooper designers decided to create a tire that would hold up through the mud, the snow, the rocks, the sand… Their list was pretty long, but you get the picture. 
These tires do everything, and they do it well. With an aggressively rugged tread design, the Discoverers are here to help you discover new trails and create your path. 
Compared to others, these tires are a bit spendy, but you aren't just paying for a fancy name and cool-looking sidewalls. You're paying for top-of-their-class mudding tires that look up after a day in the most extreme conditions and say, "That's all you've got?"
Not to mention, with Rent A Wheel's flexible payment plan options, it's never been easier to roll off the lot with the best tires at the most affordable price.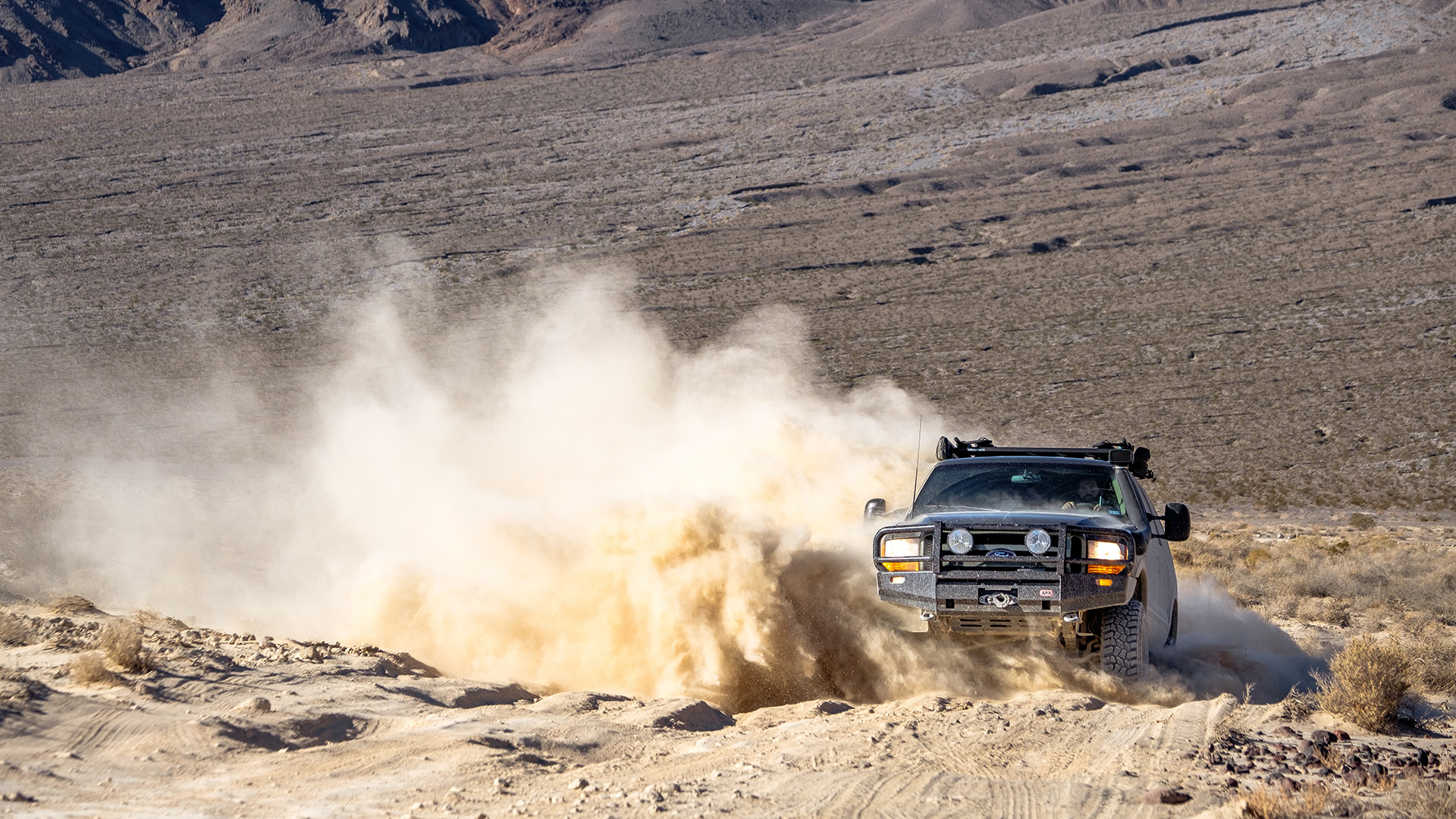 Falken Wildpeak M/T
It's no secret that Rent A Wheel loves Falken tires. The Wildpeak A/T3W is one of our favorite all-terrain tires, and it would definitely make this list if Falken didn't have a mud-specific tire. 
But they do, so let's talk about it. 
The Fallen Wildpeak M/T looks sick. They have aggressive, large tread blocks with heavy-duty sipes down the sidewall. These things are built for the outdoors. 
The sharp block tread designs on these Falkens are specifically made so the sidewalls maintain high levels of protection against sharp rocks and pro levels of traction through slippery conditions when you air down for more intense trails. 
What's the pitfall of this aggressive tread block design? While these won't be the loudest mud tires you own, you will notice them when you're cruising down the freeway. 
If you're more focused on off-road performance, the Falken Wildpeak M/T might be your new best friend. 
Toyo Open Country M/T
Toyo Tires have been making some of the world's best tires since 1945, so you can bet they know what they're doing. 
The Toyo Open Country M/T aims to combine the best of both worlds, providing excellent performance off-road and high-end comfort on the freeway. As far as we're concerned, they've hit their mark. 
These tires are awesome off-road. The deep tread block design helps these tires bite into mud, snow, and gravel easily, then spit it all out to avoid gumming up. 
The sidewall sipes are also majorly deep, adding much-needed traction to any off-road experience when things start to get wet. 
While these tires may drop your fuel efficiency due to their heavy weight, that's a small price to pay shared by most tires on this list. For the performance and traction that these Toyos bring to the table, it's very much worth it. 
With proper maintenance and care, these tires should last up to 50,000 miles. You're getting exactly what you want: tires that are going to kick ass up and down the trail, get you home comfortably and get the job done for years to come. 
Nitto Trail Grappler M/T
Last but certainly not least is another one of our all-time favorites here at Rent A Wheel. Granted, all of these tires are our favorites, or we wouldn't put them on this list. But this is one of our favorite favorites. 
Nitto is from the same family company as Toyo, so the same factories and engineers work on these heavy-duty, high-quality tires. 
While Toyo tires are nothing to shake a stick at, as we've discussed, the Nitto Trail Grappler M/T takes it even further. 
Its three-ply, heavy-duty sidewalls are like armor protection that scoff at rocks so sharp they would slice through lesser tires. The tread block design is deep with reinforcement aids between the blocks to reduce stiffness, but it maintains high levels of performance and attitude. 
The Trail Grapplers don't just spit out mud and clay—they throw it all to the wayside. You can be confident that no matter what type of trail you're ripping through, you aren't going to lose traction. 
Not only do these tires kill it on the trail, but most users leave them on year-round because they perform so well on the freeway. 
From the trail to the road, the Nitto Trail Grappler M/Ts are an easy choice for any driver.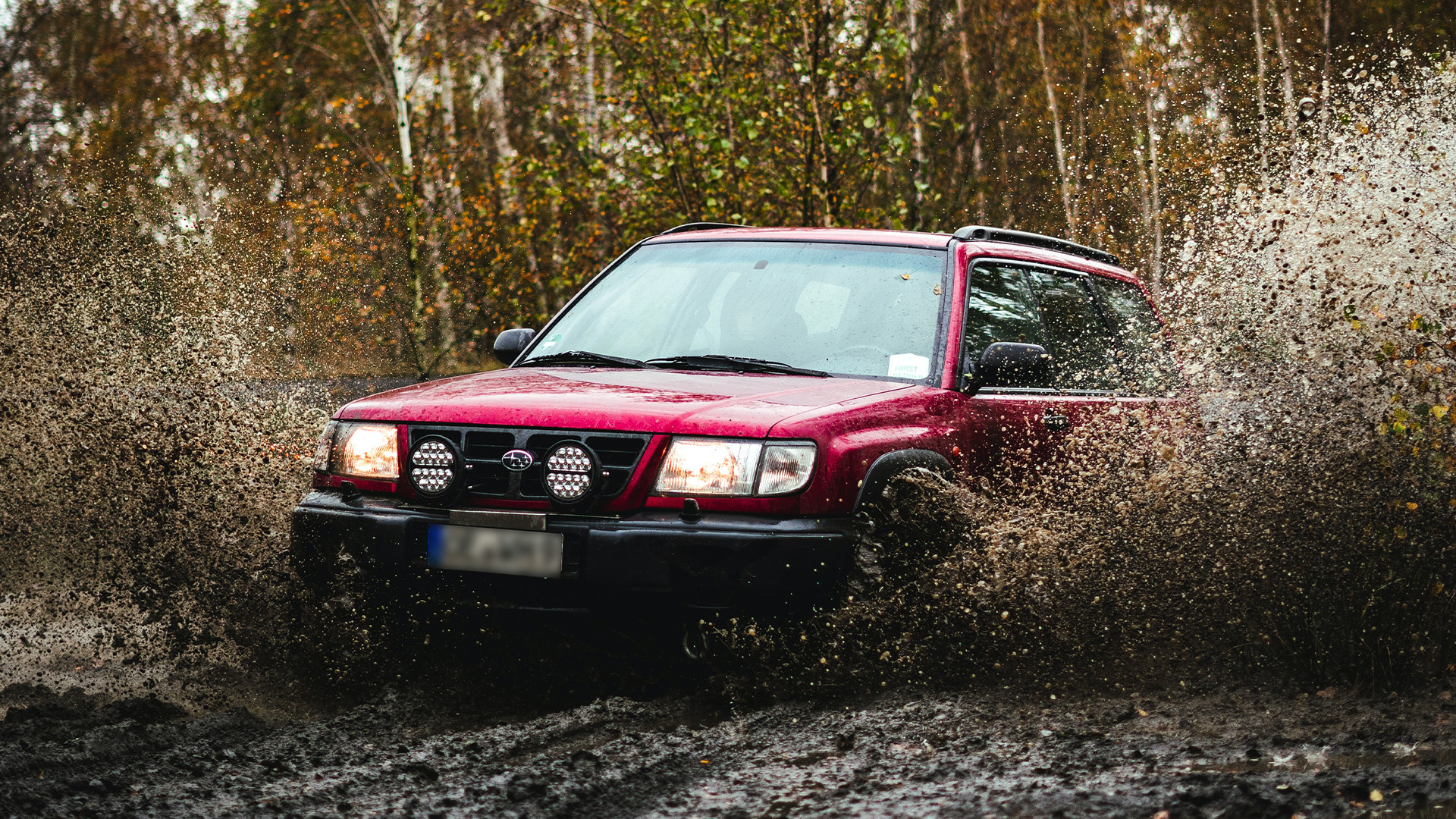 Conclusion
Mud tires specialize in off-roading in intense conditions, but they should be good at much more than that.
There are a lot of excellent options for drivers who take their vehicles to the extreme. Plenty of tire brands will do just fine on the muddy trails you have in mind, but we think these are the cream of the crop. 
None of these tires are going to leave you stuck in the mud, and none of them are going to let you down. 
Not to mention, each one is available at Rent A Wheel for the best price on the market. 
The Nitto Trail Grapplers are an all-around great tire that will thrill most drivers on and off the road. Need something a bit more extreme? Maybe the BF Goodrich set or the Falkens would be more up your alley.
Still not sure which tire is going to be the right fit for you? Feel free to chat online with one of our professional tire technicians to ensure you're getting exactly what you need. 
Like we said, our flexible payment plan options make it easier and more affordable than ever to get the best mud tires for trucks you possibly can. As an additional bonus, we'll even install and balance your Rent A Wheel tires for free. Not too shabby. 
So, what are you waiting for? Those dirty trails and dunes aren't going to explore themselves. Get yourself a pair of new mud terrain tires from Rent A Wheel, and get off the road. 
Sources:
Mud-Terrain T/A KM3 All-Season Tire | BFGoodrich 
Cooper® Discoverer® STT PRO™: Truck Tire | Cooper Tire
Off-Road Tires With Maximum Traction | Open Country M/T | Toyo Tires